Introduction To Probability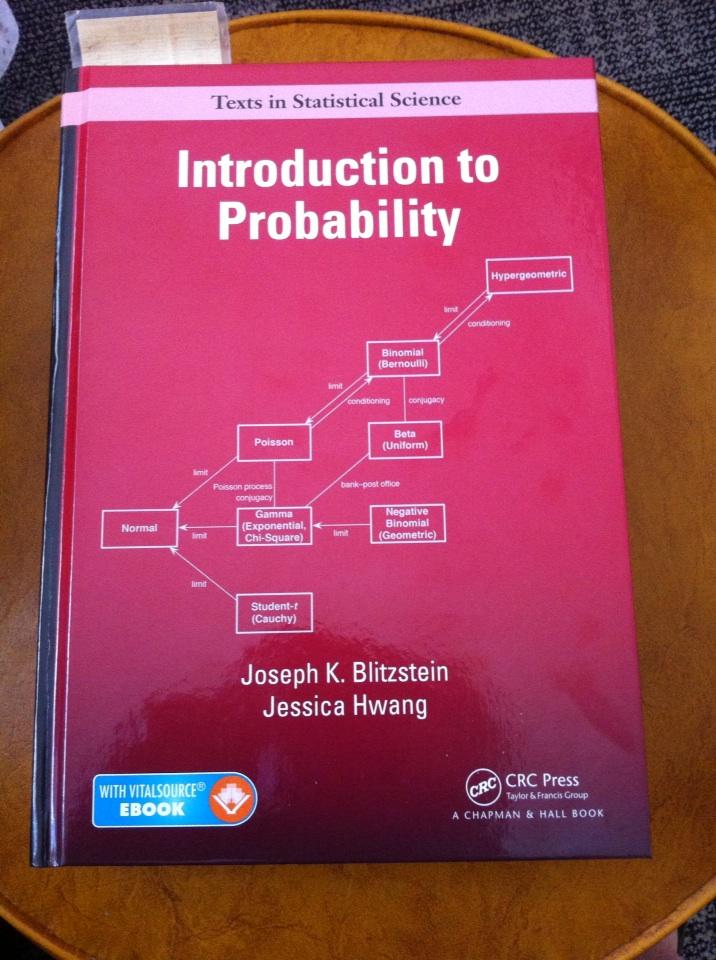 This is a wonderful textbook that complements Professor Blitzstein's Harvard STAT10 course.
I was very much looking forward to this textbook. I was not disappointed. The book follows closely the course. The concepts are clearly explained and the use of story and the examples work very well. The concepts accumulate gradually but steadily to increasingly complex subjects.
The book affirms Professor Blitzstein's aphorism: "conditioning is the soul of statistics" and helps to use this principle in tackling a broad and deep swathe of problems.